3 Steps to Adjust to a New Workplace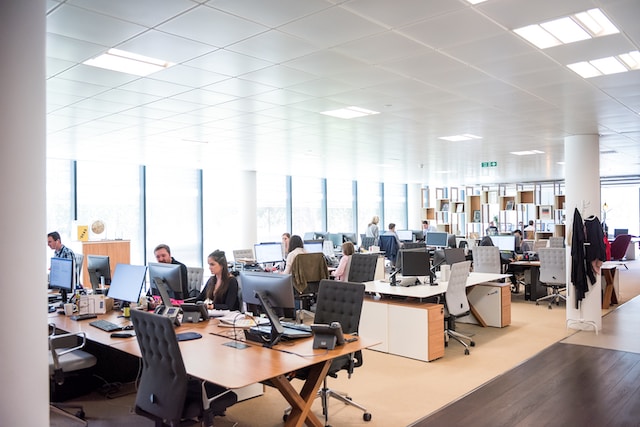 Starting a new job or workplace can be both thrilling and frightening for many of us. You may have got a solid background as a professional and an impressive resume from the best online resume service but stepping into a new environment with unfamiliar faces and processes always causes uncertainty.
The need for socialization, potential culture shock and pressure to perform are daunting and stressful. Here are some tactical tips to calm down, fit in, and bravely step up to the exciting challenges ahead.
#1. Start with Learning Company Culture
You can start by visiting the company's website where its values, mission, and culture are often stated. Many companies have a section "About Us" on their website dedicated to this information. They may be able to provide valuable insight into the company culture as well as their dress code.
Social nets know everything about us, and the same is true for the information they hold about companies. LinkedIn, Twitter, and Facebook can be good helpers when you look at the company's social media pages or check reviews. You can get a sense of the company's culture by looking at the type of content they post, how they engage and interact with its audience, and what its employees say about the company.
Don't forget to check Glassdoor for anonymous reviews of those who worked there. This can be a useful resource for getting an inside look at the company's routine. Networking is ok as well – if you know anyone who works for the company or in the same industry, reach out to them and ask about their experience.
During the interview process, be sure to ask an HR question about the company culture. Your curiosity shows that you're interested and ready to invest in the company, and it can also give you a better understanding of what it's like to work there. By doing your research and asking the right questions, you can get a good sense of the company culture before starting your new job.
#2. Be Sociable with the Colleagues
Building relationships with your coworkers never is an instant process, but it can become a less challenging task than it may seem. The more friendly and approachable you are, the easier it will be to succeed. If you are open to conversation, smile, show interest in your coworkers and ask them questions about themselves, you will be more attractive to them. When you are communicative, people are likelier to want to work with you. 
At your new workplace, there can be lots of social events, such as happy hours, team lunches, or company outings, so you should make an effort to attend each. Besides team building which is the final aim, they are a great possibility to get to know your coworkers outside of work. Never neglect any opportunity to strike up a conversation with your coworkers, such as in the break room, during a meeting, or while walking to your desk. Ask about their weekend plans or if they've seen any good movies or TV shows lately. 
Getting to know your colleagues and building positive relationships with them will make your work experience more enjoyable and help you collaborate more effectively. The worse thing is pretending to be someone you're not, so if you stay authentic and genuine, you'll let your personality shine through, attracting more new friends. Enjoying your colleagues' company will make your job more pleasant, keeping you positive and productive.
#3. Don't Be Afraid to Ask and Learn
Along with new opportunities a new workplace provides professional development to avoid making costly mistakes that could damage your reputation or harm the company. There is nothing bad in asking more about your job responsibilities as it helps you understand what is expected of your position and to ensure that your skills and professional level are meeting your employer's expectations. 
You are supposed to ask much as a newbie. It's always better to ask your colleagues or a chief and clarify doubts than to make assumptions or to guess. Professional topics are good opportunities to engage in conversation and show that you are a player that belongs to this team. You should understand that getting answers is an investment in your future success. Overall, taking the time to learn everything helps you achieve your career goals, be better at problem-solving and get a constructive mindset. 
With an open mind, creativity, and flexibility in your thinking you'll find solutions more easily. And a positive attitude toward the new environment motivates, engages, and gets you focused on your tasks. Your patience, persistence and openness to new experiences are your roadmap benchmarks towards feeling more comfortable and connected at your new workplace.
About the Author
Daniella Henderson
Daniella possesses a comprehensive understanding of the federal hiring process, from the initial stages of crafting a federal resume to the ultimate phase of conducting interviews. She demonstrates expertise in job hunting strategies.