Atletico Madrid are interested in Arsenal player
Arsenal manager Mikel Arteta has also put up Matteo Guendouzi on sale.
Arsenal midfielder Lucas Torreira can make a move away from the club in the transfer window, according to reports in Italy.
Italian outlet La Gazetta dello Sport are claiming that Atletico Madrid are interested in Lucas Torreira as the sturdy defensive midfielder is gaining interest from their manager Diego Simeone. Torreira has been mostly a backup at Arsenal this season, as he has been down the pecking order.
ALSO READ : Report!!! Arsenal and Bayern Munich eyeing move for Norwich City in-demand defender
The Uruguayan had a terrific last season, his first in the Premier League. But he has found it difficult to play regularly under Mikel Arteta, also his injuries haven't helped his cause. But the Italian report says that he may be on his way to Madrid.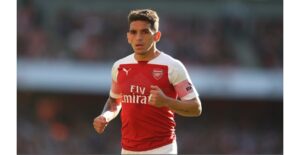 Torreira's interest in Atletico is not new since Diego Simeone wanted to incorporate him into the team when he left Italy. However, it was Arsenal that finally took the lead and signed him. In Italy, they assure that the Uruguayan does not fit into the plans of his coach, the Spanish Mikel Arteta, and is looking for a way out.
ALSO READ : Breaking!!! Manchester United join race for PSG midfielder Idrissa Gueye
And another positive thing for Atletico and Arsenal in this deal will be Arsenal's interest in Thomas Partey. The Gunners have been very much in the mix of bringing the midfielder at the Emirates but talks stalled after Atletico's demand of £45 million for the player. The Ghanaian is exactly what Mikel Arteta wants to orchestrate his midfield, and Torreira going to the other way and a much lesser amount of cash will be an ideal deal for the North London club.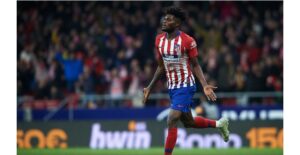 Arsenal paid around £26 million to Sampdoria for the Uruguayan in 2018, and are valuing him around £30 million for a potential deal. It has to be seen whether both parties can come to an agreement regarding this potential exchange, which will be beneficial for both parties.
ALSO CHECK OUT : (On High Budget) Manchester United have already signed the two defenders they need
Arsenal manager Mikel Arteta has also put up Matteo Guendouzi on sale who was omitted from the squad after his on-field behavior at a Premier League match at Brighton.