Ghazi Shami-An Empire King
Ghazi Shami, a renowned music technology expert and record producer, founded the prominent record label Empire Distribution. Notable artists like Tyga and DRAM have been associated with this label. Shami has accomplished much in his professional life, from guiding musicians like Money Man to the top of the charts to creating software for his company. As a tech entrepreneur, he is continuously expanding his empire.
About Ghazi Shami
One of the best-known personalities in the American music scene is Ghazi Shami, who gained fame for establishing the prestigious record label Empire Distribution, Records, and Publishing Inc. Before creating this venture, Shami had a background in music technology and even pursued a degree in the field. His music production company, Empire, has worked with many well-known performers, including 50 Cent, XXXTentacion, Benny the Butcher, Hayley Kiyoko, Nef the Pharaoh, The Foreign Exchange, Rapper Big Pooh, and Keak Da Sneak. In 2010 Shami founded the business in California, USA.
Empire Distribution is now widely recognized across the country for its impressive collection of discographies. The company has garnered numerous accolades over the years for the hit music pieces it has produced.
Ghazi Shami Education
Shami was born in San Francisco, California, and graduated from College of San Mateo with an associate of arts in music technology. Additionally, he also attended San Francisco State University. Having been passionate about music technology from a young age, Ghazi pursued a career in this field and eventually founded his record label 11 years ago. He holds a bachelor's degree from San Francisco State University with a major in radio and TV and an associate's degree in music technology from the College of San Mateo. Shami's alma mater is San Francisco State University, where he earned his bachelor's degree. Today, his record label is widely regarded as one of the most prominent in the hip-hop music scene.
Ghazi Shami achievements
Anderson. Paak's Malibu album, released under Empire in 2017, was nominated for a Grammy Award, while Morgan Heritage's Strictly Roots album, produced by Shami's company, won a Grammy Award in 2016. Shami and his company are active on social media platforms such as Instagram, where he has 173 thousand of followers, and Twitter, where he has 13.4 thousand followers.
Ghazi has created specialised software for internal use at Empire during the past six months to improve communications across the business. With the COVID-19 pandemic highlighting the ability to work remotely, Ghazi aimed to stay ahead of the industry by creating a system that fosters collaboration between departments and makes processes such as invoicing, recoupment, and contract systems more efficient. He has not disclosed specific details about the system but states that it promotes a symbiotic relationship between all departments.
Ghazi Shami Career
A well-known figure in the business and music industries in the United States, Ghazi Shami began his career in 1995 as an audio engineer at 3rd Eye Studios, following the completion of his bachelor's degree in radio and television. He spent four years working in this role before moving on to become a system integration engineer at Tangent International. After this, Shami was hired by FIC in 1999 to work as a sales engineer, a position he held for five months before joining Eloquently as a quality assurance engineer for a short period. In 2000, he served as a creative media manager at Audiohighway.com.
He started his career as a clock tower engineer at Sun Microsystems, where he served for a year. Later, he worked as an audio engineer and producer for The Assembly Line. In 2006, he became the director of INgrooves, and after four years, in 2010, he founded his own music production company, Empire Distribution, Records, and Publishing Inc., in San Francisco, California, USA.
After earning a degree in the music business and working as a music technician, the aforementioned person established a business that has since produced music for well-known artists including 50 Cent,  Benny the Butcher, Hayley Kiyoko and others. This person founded the Empire Corporation in California, United States, in 2010.
About the Ghazi Shami Empire
In today's music industry, it has become increasingly crucial for artists to make their music available on streaming sites, particularly for independent MCs in regional areas and those who have separated from major labels. With the decline of CD purchases and the rapid disappearance of traditional local music stores, Empire has stepped in to fill this gap.
The founder and CEO of Empire Records, a record label and distribution company established in 2010, is Shami. The label's main base is situated in San Francisco, California, with additional offices located in New York City, London, Nashville, and Atlanta.
The first album by The Foreign Exchange to chart was Authenticity, which became a hit after its release on October 12, 2010. The hip-hop duo's third studio album climbed to #145 on the US Billboard 200 and reached #23 on the US R&B chart.
The label has distributed numerous singles and albums that have made it onto the Billboard charts, such as Anderson. Paak's "Malibu," Kendrick Lamar's "Section. 80," Sage the Gemini's "Gas Pedal," Tyga's Taste," featuring Offset, XXXTentacion's "Look at Me," Fat Joe's "Up," and countless others.
| | |
| --- | --- |
| Real Name:        | Ghazi Shami |
| Birthplace: | United States |
| Nationality: | America |
| Ghazi Shami Net Worth: | $8 million |
| Gender: | Male |
| Occupation: | CEO and prime supporter of Empire Records |
| Nationality | American |
| Race / Ethnicity | White |
| Sexual Orientation: | Straight |
About Ghazi Shami supply chain
On March 15th, Ghazi Shami, the founder and CEO of Empire, a music business entrepreneur, announced the launch of a new distribution platform called Supply Chain. This white-label product, which is distinct from Empire, is currently available and enables brands, labels, distributors, service providers, and retailers to distribute their music to any service provider. In addition, this platform enables these entities to seamlessly integrate music distribution into their products and services.
Shami stated in a release, "We have created the most all-inclusive distribution platform in the music industry with Supply Chain. Now, brands and services can leverage the capabilities of supply chain management to provide their customers with a complete suite of distribution services."
Supply Chain will provide SaaS and API solutions. This would allow the companies to utilize digital tools and offer distribution services to clients and service providers globally. This launch is particularly timely in the music industry. Today. there is an increased focus on distribution and services. New firms are entering the market to offer solutions for independent artists and labels. Additionally, existing companies are shifting their business models to incorporate non-ownership service offerings.
Many services either sign agreements with artists or offer flat fees for uploading music to digital service providers. Supply Chain offers a distinct advantage. It allows companies to incorporate its distribution services into their offerings. This way it creates a back-end foundation for their services.
Social Media
The music producer and his company are quite active on social media platforms. They have a considerable following, with 173,000 followers on Instagram and 13.4 thousand followers on Twitter.
Ghazi Shami's net worth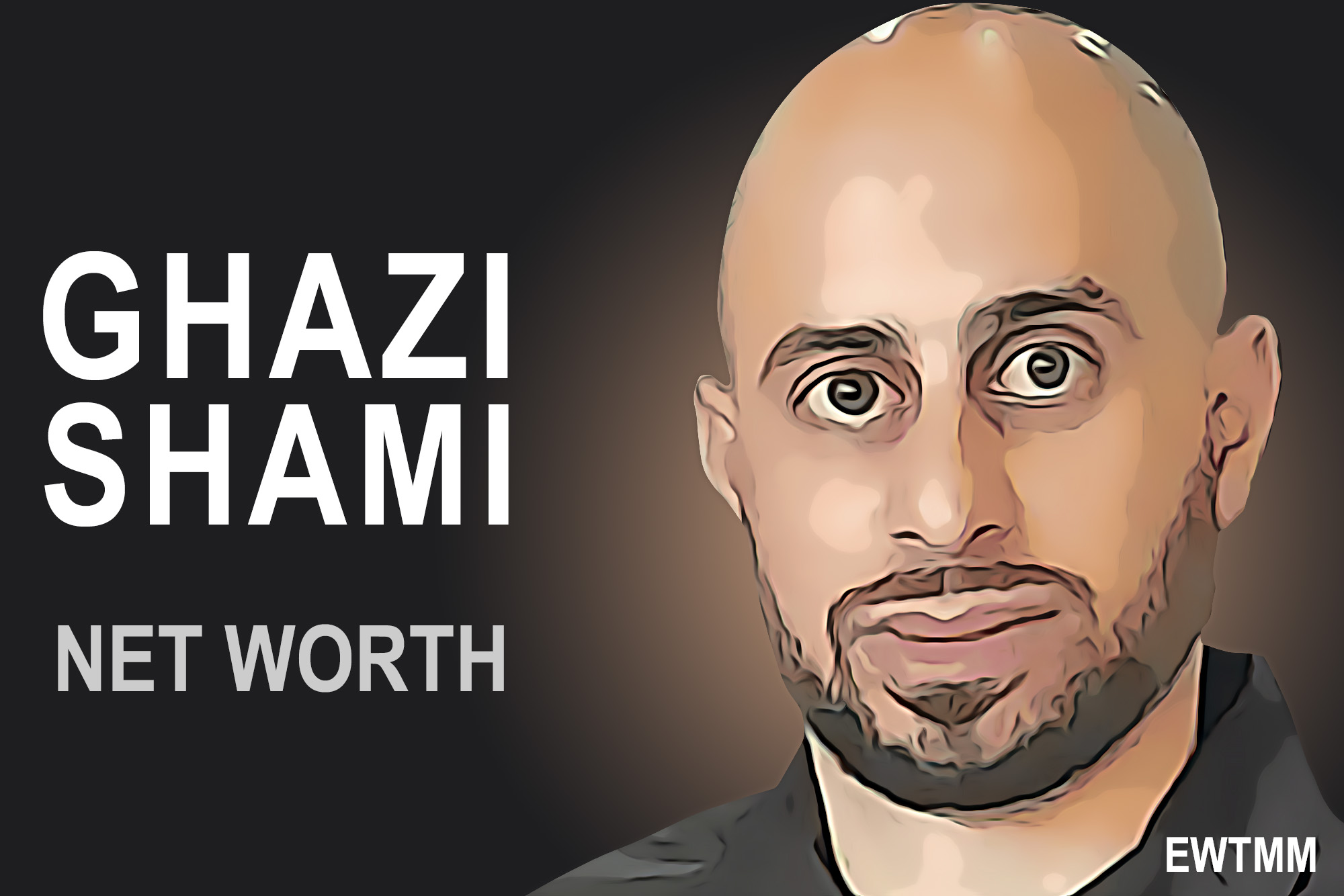 As of 2021, Ghazi Shami's net worth is estimated to be around $8 million. it  includes his assets, income, and earnings. His primary source of income is from his career as the CEO and co-founder of Empire Records. Despite his success, Shami prefers to live a humble lifestyle.
Ending note
EMPIRE has differentiated itself from its peers since its establishment in 2010. It prioritized digital music platforms, a move that demonstrated excellent foresight and timing. It made a history when major labels were still reluctant to accept that decline of physical sales. By focusing on streaming music, EMPIRE has become a top player in the hip-hop genre. The company has enabled fair royalty payments to artists, producers, songwriters, and labels across all genres. Moreover, by remaining an independent entity, Shami and Empire enjoy exceptional flexibility to conduct business uniquely compared to major labels.