Polo G Net Worth In 2020, Biography, Awards, Family And Lots More
Polo G Net Worth In 2020
Taurus Tremani Bartlett, who is popularly known for his stage name as Polo G or Lil Capalot, is an American rapper, singer, and songwriter.
No doubt, Polo G is one of the outstanding young rappers we have today.
Keep reading to unveil Polo G net worth in 2020, Biography, Early Life, Best Quotes, Awards, and lots more.
ALSO CHECK OUT: Lil Tjay Net Worth In 2020, Awards, Rise To Fame, Early Life, Career And Lots More
Polo G Biography And Early Life
Taurus Tremani Bartlett (Polo G) was born in the Old Town area of Chicago, the United States, on 6th January 1999.
Polo G was raised by both his father and mother. He is also known to have three siblings.
An elder brother, younger sister, and brother of which he refused to disclose their names.
ALSO CHECK OUT: Yung Bleu Net Worth In 2020, Rise To Fame, Biography, Awards and Lots More
Polo G Music Career
Polo G started music in 2016, releasing several tracks as well uploading them on YouTube.
He gained massive fame when he sang "Pop Out" with Lil Tjay in 2018, which got millions of streams on sound cloud and other musical platforms.
Polo G has released lots of tracks since he started his musical career and we've compiled a list of his music below;
Pop Out (2019)
Go Stupid (2020)
Finer Things (2019)
Pop Out Again (2019)
Heartless (2019)
DND (2020)
Effortless (2019)
Dyin Breed (2019)
Chosen 1 (2019)
Through Da Storm (2019)
Deep Wounds (2019)
Battle Cry (2019)
First Place (2020)
Hollywood (2018)
Neva Cared (2018)
Last Strike (2019)
Lost Files (2019)
BST (2019)
Icy Girl
Picture This (2019)
A King's Nightmare (2019)
Gang WithMe (2018)
The Come Up (2018)
All She Wants (2018)
Free Melly
Murder Rate
Caroline
Where I'm From
Eternal Living
2019
No Patience
Polo G Family
Polo G has been dating Crystal Blease since 2018. He also has a son named Tremani.
Polo G Awards
Currently, as of 2020, Polo G hasn't won any awards.
Polo G Net Worth In 2020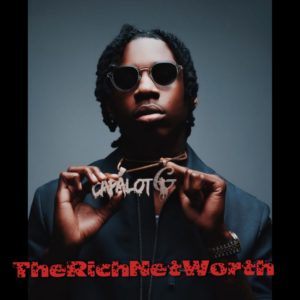 Presently In the year 2020, Polo G net worth is estimated to be $2.5 Million.
Polo G Best Quotes
I got the name Polo G because I've been wearing that since I was a little kid. That was always my favorite brand. I would make my mama go buy that for me. For, back to school, clothes and everything. Yeah, that's pretty much how I got the name.

Mindful of what I deserve so validation is not needed.

I learned that I gotta stop takin everything in life so personal..

It was just a personal thing. I was just reflecting on what I go through. And really relating to everybody else going through the same thing as me. Being from Chicago, ya feel me, and the streets.

When everybody was singing the song and everything it just made me smile.

Good music you don't gotta know the words the words know you.

I be so deep in my thoughts it be hard to snap out of that shit.

Maxine, that's my grandma. I always talk about her in songs because that was one of my favorite people in the world. She passed away when I was in about seventh or eighth grade. And I was one of her favorite grandkids. She's just a person that's near and dear to me. So every chance I get, I shall show respect to it.

I would feel like I'm selling my soul if I let dis fame shit take me out my character.

Crazy how I had to bump my head a thousand times before I finally gat it.

Some of the hardest challenges I've faced throughout life was really just like bein' depressed, not feelin' myself.

I honestly hate being on social media it make my brain feel cluttered.

The day that I recorded the song, it was like I had just came from seeing my lil homies.

They had a basketball game that day and then it was like I had left the basketball game and I went to the studio with the rest of my homies from my block and it was like we had just slid to the stool, you know. I guess it just came off the record that way.

Time & time again you got have to remind the world who you are. That can only become difficult if you forget.

My writing process is I just reflect on situations that I've been through and just think about it as deeply as I can and then just translate it into lyrics.

I grew up in a toxic environment. I have a hard time tryna love.
Wiki Data
Real Name: Taurus Tremani Bartlett
Date Of Birth: 6th January 1999
Nationality: American
Parents: N/A
Occupation: Rapper, Singer and Songwriter
Siblings: Three
Spouse: Crystal Blease
Children: Tremani (Son)
Net Worth: $2.5 Million