Self-Introduction Email: 10 Examples and Templates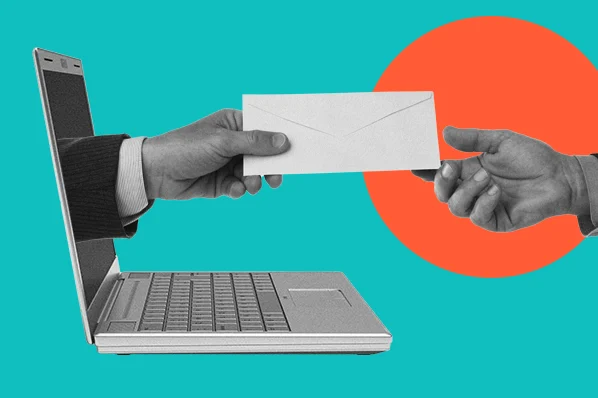 In the digital age, effective communication is essential, and one common way to introduce yourself in a professional context is through a self-introduction email. Whether you're reaching out to a potential employer, a colleague, a client, or someone you'd like to network with, a well-crafted self-introduction email can leave a positive first impression. In this guide, we'll explore how to introduce yourself in an email and provide you with 10 examples and templates to make a memorable impact.
How to Introduce Yourself in an Email
Writing an effective self-introduction email involves a few key components:
Subject Line: Craft a clear and engaging subject line that hints at the purpose of your email.

Greeting: Use a professional and appropriate salutation based on your recipient's familiarity. For instance, "Dear Mr. Smith" or "Hello [Recipient's Name]."

Introduction: Start by introducing yourself with your name and a brief professional tagline or mention of your current role or purpose of the email.

Body: This is where you share more about yourself, including your background, relevant experiences, and what prompted you to send the email.

Relevance: Make it clear why your email is important or relevant to the recipient. What can you offer or what's the reason for your communication?

Call to Action: You must encourage the recipient to take action or respond.  This could be scheduling a meeting, asking for more information, or any other desired outcome.

Closing: End the email with a polite closing, such as  "Best regards," or "Thank you."
10 Self-Introduction Email Examples and Templates
Here are 10 self-introduction email examples and templates for different scenarios:
Template 1: Networking Email Subject Line: Exploring Collaboration Opportunities
Dear [Recipient's Name],
My name is [Your Name], and I work as a [Your Position] at [Your Company]. I came across your profile on [Social Media Platform] and was impressed by your expertise in [Recipient's Field]. I would love to connect with you and explore potential collaboration opportunities.
Template 2: Job Application Email Subject Line: Application for [Job Title] Position
Dear Hiring Manager,
I hope this email finds you well. My name is [Your Name], and I am writing to express my strong interest in the [Job Title] position at [Company Name]. With a [Number of Years] years of experience in [Your Industry], I am excited about the opportunity to contribute to your team.
Template 3: Introduction to a New Team Subject Line: Introduction to Our Newest Team Member
Hello Team,
I'm pleased to introduce our newest team member, [Your Name]. [He/She] will be joining us as a [Your Position], and [he/she] brings a wealth of experience in [Relevant Skills or Industry]. [Briefly mention a notable accomplishment or project].
Template 4: Introduction to a Client Subject Line: Welcoming You as Our Valued Client
Dear [Client's Name],
I trust this email finds you in good health. I'm [Your Name], and I'm honored to serve as your primary point of contact at [Your Company]. I look forward to ensuring a seamless and productive partnership.
Template 5: Self-Introduction for Freelancers Subject Line: Offering My Services for Your Project
Hello [Client's Name],
I'm an experienced [Your Profession] with a focus on [Your Specialty], and I wanted to reach out to offer my services for your upcoming [Project Name]. My portfolio includes [Briefly mention relevant work].
Template 6: Introduction to a Colleague Subject Line: New Colleague Introduction
Hi [Colleague's Name],
I hope you're doing well. I'm [Your Name], and I recently joined the [Department Name] as a [Your Position]. I'm excited to collaborate with you and the team on [Briefly mention common projects or goals].
Template 7: Introduction for a Request Subject Line: Seeking Your Expertise
Dear [Recipient's Name],
I hope this email finds you well. I'm [Your Name], and I've been following your work on [Relevant Topic or Project]. I have a question regarding [Your Inquiry], and I believe your expertise could provide valuable insights.
Template 8: Introduction to a Mentor Subject Line: Request for Mentorship
Dear [Mentor's Name],
I hope you're having a great day. I'm [Your Name], and I'm passionate about [Your Interests or Goals]. I admire your achievements in [Mentor's Field], and I'm interested in seeking your guidance and mentorship.
Template 9: Introduction to a Prospective Employer Subject Line: Expressing Interest in [Company Name] Opportunity
Dear [Recipient's Name],
I trust this email finds you in good health. I am [Your Name], a dedicated professional with a strong background in [Your Field]. I'm reaching out to express my interest in potential opportunities at [Company Name].
Template 10: Introduction for a Collaborative Project Subject Line: Exploring a Potential Partnership
Dear [Recipient's Name],
My name is [Your Name], and I represent [Your Company or Organization]. We're excited about the possibility of collaborating with [Recipient's Company or Organization] on [Project or Initiative].
Sending a self-introduction email can open doors to various opportunities in both professional and personal contexts. By following these templates and guidelines, you can create impactful and effective self-introduction emails that leave a lasting impression on your recipients. Whether you're networking, applying for a job, or reaching out to a potential mentor, a well-crafted self-introduction email is a powerful tool in your communication arsenal.