Selling Solar Is Easier With These 5 Tools
Every entrepreneur desires to be successful. Before doing any business, you should consider profitable business ideas. And one of such profitable businesses is selling solar technology. 
The solar industry is one of the fastest-growing industries in the world today because of the growing electricity demand. People now resort to renewable sources of energy to cut down on excessive electricity bills (click here to read more). Hence, the market for solar energy has been gaining massive momentum.
But the challenge with being in a competitive market is how to make sales. If you've been wondering how to beat the competition, read this article to the end. We've curated 5 essential tools that can help you to sell solar with ease.
What is Solar Energy and how to initiate for Selling Solar ?
Solar Energy is simply energy gotten from the sun. Life on earth is sustained by the sun. Every hour, the amount of sunlight produced is enough to generate electricity for people around the world. 
As a result, scientists found a way of converting this sunlight into electrical energy, thereby, making it usable in homes and offices. This is done through the use of solar panels.
Over time, this technology has proven to be cost-effective, durable, eco-friendly, and provides a wide range of job opportunities for people. Nonetheless, not everyone who sells solar panels make reasonable amounts of profit. This is because they lack the right tools to pull in massive sales and make money for themselves. 
Five Easy Ways to Selling Solar
Making reasonable sales in your solar business can be very tasking especially when you're just starting or do not have adequate training. However, to make sales, you must create a sales funnel. The essence of this funnel is to generate enough leads that can be converted into potential customers. 
You can also invest enough money into proper offline marketing or online advertising. Whichever case it is, selling solar is easier with these five tools:
Make Sales By Investing in Google Ads
Google is one of the most helpful tools in the world today. Its services, such as search engines, education, games, and music, also include advertising. With Google Ads, you can reach a larger audience, thereby generating potential lead customers. 
You can use this tool to target a particular geographical location, especially people who are constantly searching for solar-related content. It works faster as it does not only help you to search for your customers but also advertise to them. And you don't have to pay immediately because it is a PPC (pay-per-click) method of advertising. You can visit https://www.searchenginejournal.com/ to find out how it works.
Utilize Social Media Tools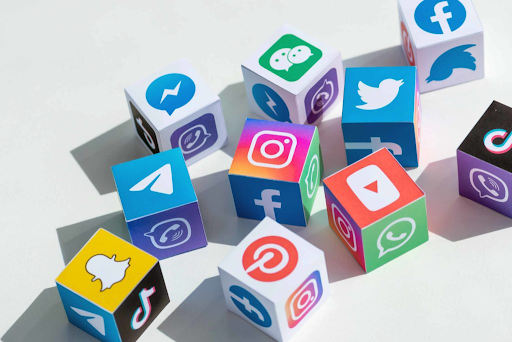 The world is connected by the internet. Through social media platforms, we can reach people who we wouldn't have known existed. Therefore, the use of social media is a valid means of connecting with potential customers.
Choose a suitable platform based on your target audience. For instance, Facebook allows you to connect with people in your immediate locality that have specific interests in solar and similar products. On the other hand, LinkedIn can be very good for targeting a wide range of intellectual audiences. It also helps to generate B2B leads.
To help you make more sales, you can automate your social media channels. Automation tools will not only help you to make posts on your accounts as regards your business, but they will also monitor your audience. This monitoring helps you to market your solar products organically. 
Organic marketing involves building a customer list for your company or business through your social media accounts. In this case, you do not stress yourself to go after prospects. They interact with your social media posts and you can collect their contact details in the process.
Email Marketing Is Old-Fashioned But Still Works
Email is one of the easiest ways of communicating with people. Coming from the days of posting letters and the use of the telephone, emailing is still relevant in today's world. And utilizing it as a marketing strategy is cost-effective.
Research shows that the solar industry is lagging in using this effective marketing tool. This means that if you can properly utilize email marketing, you are bound to record amazing sales within a short time. You can use cold emailing to generate leads for a better email campaign. 
The emails can be customized to give prospects a sense of belonging. With emailing, you can quickly send your campaign to thousands of people, creating awareness of the products you sell. The campaign will include a CTA that charges them to take action towards buying from you. 
Create an Online Presence with Business Listings and Yellow Pages
It is very good for your offline business to have an online presence using tools like Google maps. This is to help people easily identify your business and buy from you. Again, this will require you to constantly update your profile with your portfolio, photos, certificates, contact details, etc. You can also list your business on yellow pages or trade portals.
Build a Physical Presence Using These Offline Tools
It is good to have an online presence and generate sales through all of the means discussed above. But truth be told, the bulk of your sales will not only come from your online tools; you need to build an offline presence to market better and easier too. 
You can host trade fairs for people to see a demo as well as explore your solar products. The advantage of being the host is that you can sell slots to other traders and still make money selling your own products. You can also partner with local contractors to reach potential customers in that locality. Partnerships have a way of making sales easier and faster too.
Conclusion
Every business aims to make profits. There are various ways of making sales, especially in the solar industry. But you need to find the one that works for you. We shared 5 tools that will make it easier for you to sell solar. You can combine two or three of them and see how they pan out.