The Essentials of a Cozy Home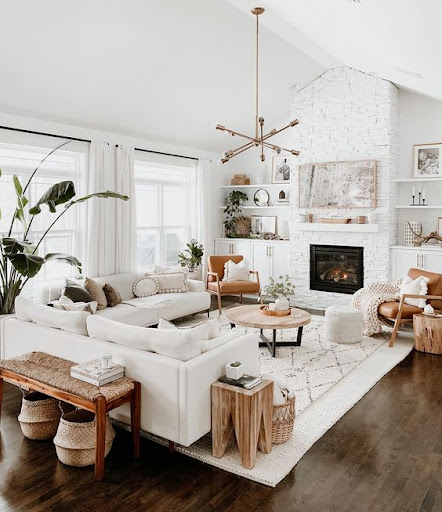 When the pandemic initially broke out, none of us expected to be trapped in our homes for the majority of the time. We may not have realized how important having cozy home elements that we frequently read or hear about is. But now that we've established that, what can you do to make your home even cozier? After all, we know that this may not be the last time we are required to stay indoors for an extended period of time at our houses. While there are numerous ways to make your home cozier, we have compiled a list of tips that have been proven to be both cost-effective and foolproof.
1.Create Warmth Through Lighting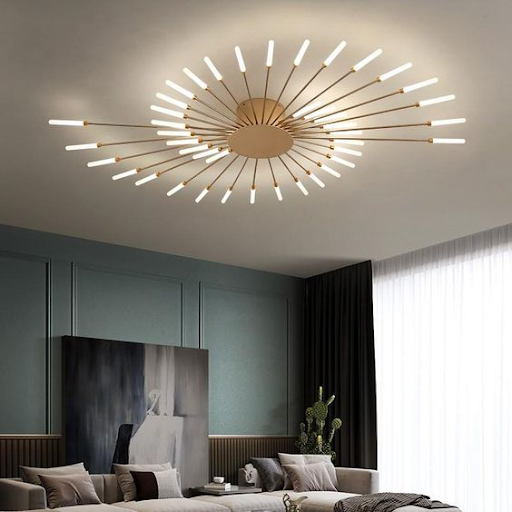 Lighting is the first tip for making your home cozy for a reason! Nothing is more important than good lighting when it comes to creating a cozy atmosphere. Let us begin at the very top — your ceiling. The first step toward creating a cozy home is to ensure that your lighting temperature is 'warm' rather than 'cold.' Smart bulbs that can change colors with a single tap are now available. These bulbs may be pricey, but they can add a unique ambiance to any room. 
If possible, try to open the curtains during the day for a nice touch of natural lighting (plus, it's warm when it's sunny!).
2. Paint your Walls with Warmer Colors 
You might want to consider repainting your wall if you still have some spare money (and time). Warmer paint hues, such as beige, terracotta, dusty pink, or warm gray, are available. It would be easy to choose natural, wooden wall décor if you paint your walls in warm colors.
Warm accents can instantly warm up a room. I also don't believe that warm and cold colors must be perfectly balanced. I believe you can have as much or as little of each as you like, as long as it suits your taste and creates the atmosphere you desire in your home. I believe that having some of both provides some balance, which I believe is vital.
3. Spice Up Your Wall
Keeping a wall completely bare and featuring only one piece of art can be an incredibly striking design choice. However, if you go that route with your art, make sure it's deliberate and not just because your wall art was an afterthought. 
If you are unable to invest in original artwork, prints are always a good and (usually) cost-effective option.
The first thing you should do is get wall decorations that make you feel comfortable. It could be gallery walls, antiques,wood-themed wall decorations, artworks, or even movie posters from your favorite films. Unique and beautiful jewelry can also be of use when decorating your walls. China Jewelry Manufacturers provide you with all the essential jewelry you need to transform your house into a home. While wall design inspirations might assist you in making a decision, you must ultimately choose what you enjoy. If you have a large book collection, your bookshelf can also serve as a decorative piece.
4.Upgrade Your Furniture
When we have friends over we always sit in the dining room or the living room, because it's more cozy and warm. Having to spend a decent amount of time working at home or attending online classes at home, having the perfect furniture that is both comfortable and makes the home feel cozy is what we all need. One of my favorite seats that I like to keep in the house is the stacking armchairs for use when I have extra guests. They are unique, able, and come in different colors which you can choose depending on your decor preference.
5. Fragrance and Scent
What you see is important, but what you smell is equally so. The power of a good smell is never to be underestimated.  Do you know that certain aromas can make you feel more at ease or relaxed? After a long day at work, we can all benefit from some scented candles to help us relax. You can hang some in your living room, bathroom, or even bedroom. Another great option is to fill your house with fragrance and perfume that will make your home feel cozy and fresh. Getting plastic boxes in China which is decorative and stylish storage for your perfumes or scented candles for your house does not only appear to be attractive but also is efficiently small to be placed anywhere in your house.
Conclusion
Every home can benefit from adding a little cozy comfort. You don't have to strain when you have all the materials and help you need to make your home feel cozy right here.