Top 5 Email Marketing Services for Small Businesses in 2023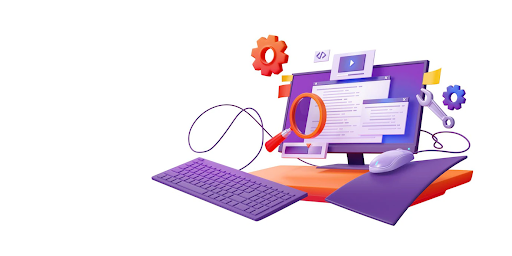 Imagine achieving a whopping 3600% return on your investment—seems almost fantastical, doesn't it? Yet, that's not a fantasy; it's the proven potential of email marketing. Citing a compelling study by Litmus, email marketing indeed boasts an ROI of around 3600%. For the tenacious small business owner, this presents a golden opportunity to significantly amplify returns. So, with 2023 on the horizon, which email service should be on your radar? Let's embark on this exploration!
Selzy
You know that sensation you get when you discover a tool and it instantly works for you? For a lot of people out there, it is Selzy. Imagine this: You're entering the realm of email marketing, so you need something simple that won't require you to have a tech-savvy degree present Selzy. With so many design options available, their user-friendly builder is a dream and makes creating those captivating emails seem simple. Who would've thought it was so simple?
And speaking of features, Selzy's not just a pretty face. They've got the works – from automation magic to smart segmentation and analytics that can make even numbers look fascinating. Ever had one of those 2 am crises, wishing someone was up to help? Selzy's got your back with their 24/7 live chat and email support.
For budget-conscious entrepreneurs, take note: Selzy provides a free plan that allows you to dispatch up to 15,000 emails each month. Considering scaling up? Their paid options are not only affordable but also packed with features, starting at a mere $7/month for 1,000 subscribers. Think it's a catch? Occasionally, life does offer pleasant surprises. Why not seize this opportunity?
HubSpot
Who hasn't heard of HubSpot? It's a well-established name in the CRM and email marketing realm, and for good reason. HubSpot allows businesses to seamlessly blend their CRM and email campaigns, ensuring no lead falls through the cracks.
What stands out is their intuitive drag-and-drop builder accompanied by an array of templates that cater to various industries and themes. Whether you're in the mood for A/B testing, eager to optimize deliverability, or seeking robust automation features, HubSpot has got you covered. For fledgling businesses, their free plan is a godsend, allowing up to 2,000 emails per month. As you grow, their scalable paid plans, starting from $45/month, can be a worthy investment.
Omnisend
Are you in the eCommerce game? Omnisend might be your best bet. Designed with the needs of online retailers in mind, this platform is more than just an email marketing tool—it's a comprehensive solution for SMS and email campaigns.
Imagine crafting automation workflows that nurture leads from mere site visitors to loyal customers. Or, segmenting your audience based on their purchasing behavior, ensuring each email hits the mark. With features like A/B testing, SMS + web push notifications, and integrations with popular eCommerce platforms, Omnisend is a power-packed tool for any eCommerce business.
Moreover, for those still finding their footing in the digital marketplace, Omnisend offers a free plan accommodating up to 250 subscribers. As your subscriber base expands, their pocket-friendly paid plans, commencing at $16/month, are worth considering.
With these offerings, it's evident that 2023 presents an array of tools poised to elevate your email marketing game. Whether you're new to the digital realm or looking to switch platforms, there's an ideal fit for every business out there. You only need to make the decision to dive in. Which service will you choose to spearhead your email campaigns?
Drip
Primarily designed for the eCommerce moguls, passionate bloggers, and savvy digital marketers out there, Drip stands out as a beacon in the vast email marketing landscape. Ever found yourself yearning for a website builder that could flawlessly mesh with your email tool? Drip brings that aspiration to life, synchronizing seamlessly with renowned website builders and simplifying your digital undertakings.
However, that's merely the tip of the iceberg. Drip boasts superior marketing automation, empowering enterprises to craft campaigns that genuinely click with their audience. This, combined with its advanced segmentation and A/B testing features, transforms Drip into a formidable instrument that fine-tunes every outreach effort.
Wondering about the cost factor? Drip offers an enticing free trial, allowing you a sneak-peek into its vast capabilities. Once you're ready to dive in, plans begin at $49/month. While this might raise eyebrows for some, given the comprehensive suite of utilities it packs, it's a reasonable splurge for those earnestly pursuing email marketing excellence.
Brevo (Formerly Sendinblue)
Last but certainly not least, we have Brevo, which many of you might recognize as the former Sendinblue. Brevo is not just another email marketing software; it's a comprehensive platform for both SMS and email campaigns.
The first thing to grab your attention might be their drag and drop editor. User-friendly and intuitive, it makes email crafting an absolute delight. Then, as you delve deeper, Brevo's marketing automation stands out, especially when paired with their innovative AI algorithms that optimize campaign efficiency. Add transactional emails, a landing page builder, and even a live chat feature to the mix, and you're looking at an all-in-one solution.
For businesses mindful of their budget, Brevo's free plan permits up to 300 emails per day (with branding). As your needs expand, their paid plans, which begin at a reasonable $25/month, offer greater flexibility and additional features.
Bonus: Mailchimp
Frequently hailed as the go-to reference in email marketing, Mailchimp has firmly established its presence, largely attributed to its popular free plan. Offering essential tools like drag-and-drop builders and autoresponders, it serves as an excellent foundation for small businesses venturing into the realm of email outreach.
When pitted against titans like HubSpot, Mailchimp's advanced automation seems a tad underwhelming. Furthermore, while the allure of a free plan is undeniable, it does come with its set of limitations. Customer support can sometimes lag, and for those seeking a more comprehensive suite, diving into their paid plans becomes inevitable. These start at a modest $20/month, but if you're eyeing their advanced features, be ready to shell out upwards of $350/month.
Making the Right Choice for Your Business in 2023
So, we've showcased 5 top-tier email marketing platforms, plus a bonus service, all set to elevate your small business's presence in 2023. Each service, distinct in its features and cost, is designed to meet varied business aspirations. The ball is now in your court. Which of these aligns best with what you envision for your enterprise? In the vast landscape of digital marketing, having the right ally can be transformative. It's more than just dispatching emails; it's about cultivating bonds, engendering trust, and catalyzing growth. Which tool will accompany you on this exciting voyage?
While the aforementioned services are among the top contenders in the market, the digital landscape is ever-evolving with myriad options to explore. To broaden your understanding and evaluate more platforms akin to the ones discussed, consider delving into the following articles:
 

31 Best Email Marketing Software Platforms for 2023