Who Is The Most Popular Disney Princess Of All Time?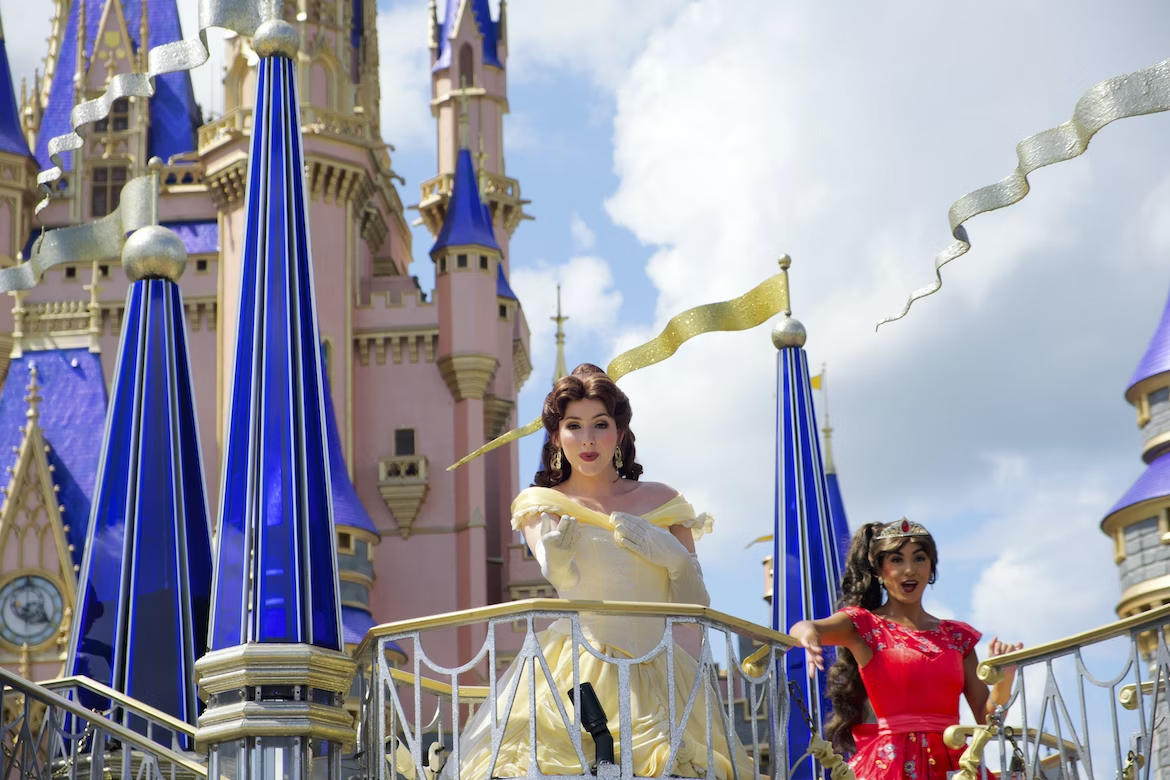 Disney princesses are figures who have been enthralling kids of all ages for generations. The princesses have become iconic characters that are beloved globally. 
With that, we'll discuss the top 3 of the 16 Best Disney Princesses of All Time (2023 Updated) as we indulge and explore their identities and why they are holding the best. And we will review their stories and characteristics, making them exciting and timeless characters.
Top 3 Disney Princesses
For decades, the captivating Disney princesses have been enchanting both young and old alike. We've seen beloved classics like Snow White and Cinderella and more recently-introduced figures like Moana and Anna. 
These iconic characters represent strength and courage while educating us about kindness, patience, and the power of friendship. Beyond their unique fashion sense and heartwarming stories, these princesses have left an indelible impression in our minds due to their original characterizations. 
Mulan – Mulan (Film)
Mulan is a courageous and tough Disney princess known for taking the battlefield to preserve her dad from being called to the Chinese army. She is renowned for her resourcefulness, uniqueness, and audacity, ready to do whatever it takes for her family to keep their honor. 
The narrative of Mulan was originally told in a Chinese song titled The Song of Mulan, which dates back to the 4th century. Later, the legend of Mulan was portrayed marvellously in Disney's 1998 animated feature film, where Ming-Na Wen voiced her. 
Consequently, Mulan has become a famous Disney princess and an emblem of courage, power, and motivation for many young girls.
Her story not only sparks hope and perseverance in the youngsters watching the show but also promotes race equality and diversity and breaks racial boundaries among people and society.
Tiana – Princess and the Frog
In Disney's "The Princess and the Frog," Tiana is the first African American Disney princess to grace the silver screen. She displays aplomb and enthusiasm as she works towards her aspirations and dreams amidst personal and external obstacles.
While teaching valuable lessons, such as having confidence in oneself and daring to take risks, Tiana demonstrates extraordinary strength and resolution. 
Her beloved song "Almost There" speaks to her compelling journey of perseverance and success. Through her resilience and upstanding character, Tiana is an important part of the Disney princess line-up. 
Her story sparks perseverance in chasing and striving to reach our dreams. Nothing will always be impossible if you put your mind to something. No matter your skin color and race, you can do it and succeed.
Moana – Moana (Film)
Moana is a beloved Disney Princess from the Pacific island of Motunui. In the 2016 Disney animated film of the same name, she is voiced by Auli'i Cravalho. Moana is bold, courageous, and kind; she embarks on an exciting trek through the sea to save her home and find her true identity. 
She is aided during her quest by the demigod Maui, and the two form a strong bond. Moana's strengths of resilience and self-discovery have captivated young Disney fans, and her story is widely relatable.
Her story is the actual "last but not the least." Moana is an excellent Disney offering that anyone can appreciate. Its animated visuals are vivid, the characters are full of life, and the musical pieces will catch and entertain viewers. Moreover, it portrays a journey of growth and determination in a manner that everyone can relate to. 
Additionally, the movie promotes values such as honoring nature, embracing culture, and building self-confidence, which is relevant across all ages. It's no surprise that Moana has won so many hearts and will remain a classic for years to come.
In Summary
These three Disney princesses may not be the typical princess that everyone seems to have as their standard; fair, pointy nose, straight blonde hair, blue eyes, etc., but all these 3 promote diversion and inclusivity. It enables the advocacy of breaking barriers, breaking boundaries, and equality. 
They tell the viewers, especially the children, the vital message of unity and being one as humans, that race, color, and traditions are all essentially exceptional and are some things that one should not be ashamed of, nor is it a shame or something offensive. We all face the same dilemmas, yet we still keep fighting.