Why now is the best time to visit Hawaii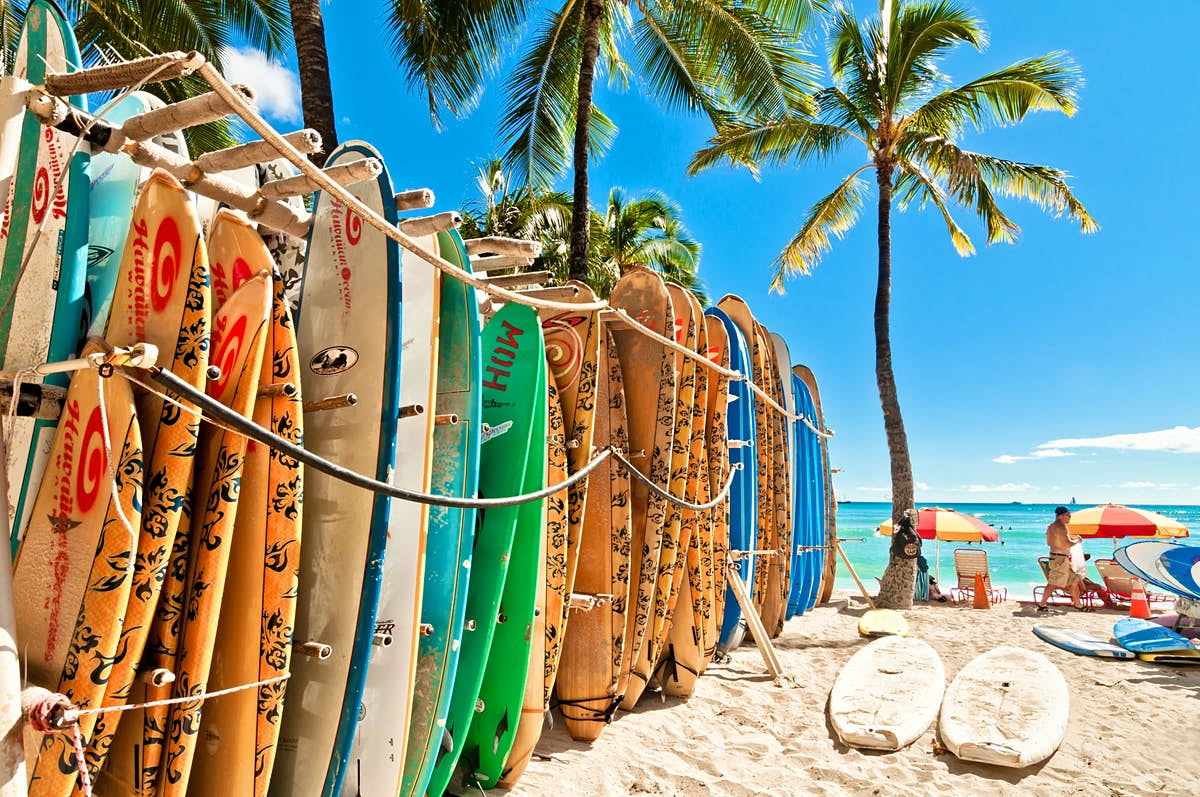 Vacationing in Hawaii During the COVID-19 Pandemic
Traveling nowadays is pretty tricky. It's largely restricted due to the impact of COVID-19. People often aren't able to visit foreign nations due to restrictions that pertain to entry, quarantining and similar things. If you're interested in planning a getaway that's somewhere in the United States, then warm and welcoming Hawaii may be on your radar. People actually have quite a few incentives to visit the Hawaiian islands nowadays.
Reasons to Consider Visiting Hawaii Now
People aren't traveling that much now. If you want to beat the crowds in Hawaii, then you may be able to do so. You may even be able to enjoy lower rates at hotels and tourist attractions. All you have to do is abide by all regulations that pertain to social distancing, mask wearing and beyond. If you want your trip to Hawaii to be safe and enjoyable, then you should study up on how the state is dealing with the crisis. Make sure you know everything there is to know about mask wear in public. If you plan on visiting Hawaiian shopping centers, dining establishments and attractions overall, then you want to act in the appropriate manner no matter what.
The pandemic naturally has had many people all over the globe feeling quite uneasy for months. People need breaks more than ever. Many people are dealing with stress that's unrivaled in intensity. That's precisely why a Hawaiian vacation may be exactly what the doctor ordered. There are few things that can be more soothing and energizing than sunbathing on a stunning beach amidst soft pale sands and crystal blue waters. If you want to recharge and return back to your existence better than ever, then a Hawaiian retreat may do you a universe of good.
At this time to visit Hawaii, you may be able to do the local economy a huge favor. It's no surprise that the tourism industry has suffered significant losses since the beginning of the pandemic. There have been countless businesses all over the world that have had no choice but to shut down temporarily or perhaps even permanently. If you want to show your support to the people of Hawaii, going there for a trip may just be the way to go. You can support people in Hawaii by staying at hotels, shopping at local boutiques and eating at restaurants.
Recreational Fun
Hawaii presents visitors with so many opportunities to take part in recreational activities. The good thing about recreation is that it's something you can often do solo. That can be a great safety measure amidst these uncertain time to visit Hawaii. It can be nice to go surfing all by your lonesome. You can go hiking by yourself. You can sunbathe independently. There are so many ways to make the most out of Hawaii without going near a single soul.
If you feel social, you can try a Hawaii cruise. There are quite a few amazing cruises that travel all over the Hawaiian islands. Cruise can be ideal for people who don't want to have to think too much about planning itineraries.
Caution Is Paramount
You should make sure you prepare cautiously prior to committing to any kind of trip. If you know everything there is to know about the latest guidelines that relate to safe Hawaiian travel, then you should be golden. Trips to Hawaii can be memorable for avid travelers. The state is home to all sorts of attractions that are worth visiting. Some examples of widely known tourist draws in the Pacific Ocean state are Waikiki Beach, Diamond Head, the Hawaii Volcanoes National Park, Waimea Canyon State Park and Hanauma Bay. If you want to learn a bit about American history, you can even check out the Pearl Harbor National Memorial. There are numerous islands that make up Hawaii. You should meticulously research all of the specific attractions that will be close to your home base.