What Does a Blockchain Consulting Firm Do?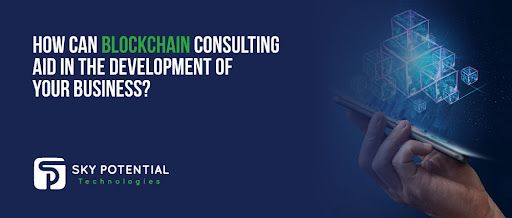 Blockchain technology has the potential to improve business processes and decrease costs for businesses. Many companies are trying to take advantage of this technology, and they need experts to help them implement blockchain solutions. That's where the blockchain consulting industry comes in. Blockchain consulting firms offer a variety of services that include building, maintaining, and overseeing projects that use blockchain technology. They also provide training and education about the technology to their clients.
The best blockchain consulting firms are well-versed in the technology and have a strong understanding of how it works. They can also explain how blockchain solutions will benefit a client's business, and they can work with clients to develop a roadmap for using the technology in the future. They can also identify any obstacles or challenges that might arise and recommend solutions.
It's important for a blockchain consultant to have a solid background in software engineering and programming languages. This helps them to develop a robust and secure blockchain solution that can meet the needs of their clients. They should also stay up to date on the latest developments in the blockchain space so that they can offer their clients cutting-edge advice and recommendations.
Blockchain consulting companies often have a portfolio of past projects on their website. This makes it easy for potential clients to see what type of work the company has done in the past. A good portfolio should have detailed descriptions and information about each project, as well as a list of clients who the company has worked with in the past. The best blockchain consulting firms also have a contact page where potential clients can reach out to them with questions or concerns.
One of the biggest challenges that blockchain consulting firms face is keeping up with regulations and compliance issues. There are always new laws being passed and updated, and it's important for a blockchain consulting firm to be able to respond quickly and accurately to any changes. This is why many of these companies place a large focus on training and education.
Another service that some blockchain consulting firms offer is providing guidance on how to create a security token offering (STO). This is a new and emerging area of the cryptocurrency world, and it can be complicated for companies to navigate. A good blockchain consulting firm will be able to guide their clients through the process of creating an STO and ensuring that they follow all regulatory requirements.
LeewayHertz is a blockchain design and development company that offers a wide range of services to help companies leverage blockchain technology. They can help their clients with everything from Metaverse and Web3 strategy consulting to NFTs, wallets, and smart contracts. They can even help their clients create a Proof of Concept in just 4 weeks!