Where Do Celebrities Live In New York City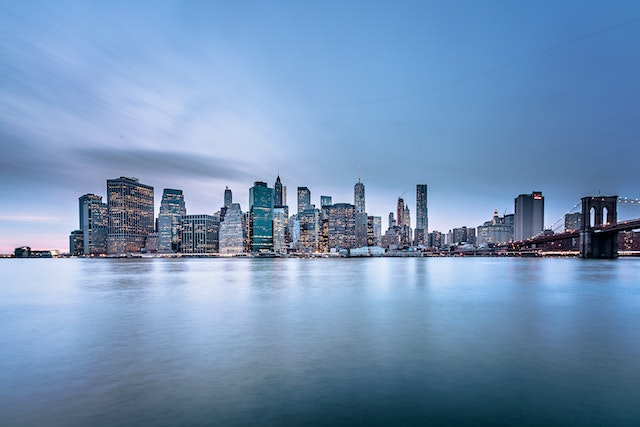 Welcome to New York City – a place to see and a place to be seen. But, who is there to be seen in NYC? Celebrities, of course! New York City is a popular destination for celebrities and is home to many famous actors, musicians, and other public figures. To be honest, we don't know the exact number of all the celebrities who live in New York City, but, what we do know is that that number is quite large. They are all here because of the city's vibrant culture, diverse neighborhoods, and abundance of entertainment opportunities. And, of course, because of all the job opportunities that keep making them even more famous.
But, since you are here, reading this article, you don't really care why celebrities are living in New York. What you do care about is where are they living exactly, right? If the answer to this question is YES, then keep on reading. Here is where celebrities live in New York City.
Upper East Side
When people start thinking about where celebrities live in New York City, the first place that comes to their mind is Manhattan. It is true – Manhattan was and will always be a hot spot for all the richest celebrities in the US. However, you can't find them just anywhere in Manhattan. For example, in the downtown area, you can only find businessmen and tourists. Where you can find celebrities is, actually in the so-called Upper East Side.
The Upper East Side is an upscale neighborhood known for its luxury apartments and mansions. Many celebrities, such as Taylor Swift and Gossip Girl stars Blake Lively and Leighton Meester, are calling this neighborhood home. Here, besides many luxury boutiques, you can also find many 5-star restaurants (where you can also see those celebrities wining&dining).
West Village
The second on our list of where celebrities live in New York just has to be West Village. This trendy neighborhood with a bohemian vibe is a bit cheaper than all the other neighborhoods that we will mention in this article. Thus, if you are a tourist on a budget, or if you are someone who plans on moving to New York City and living a posh life among celebrities, this is a place to consider. With the right real estate agent and, of course, professional movers such as those from Heart Moving NYC, you will be able to move to West Village in no time.
But, let us go back to celebrities. The ones you can find here are Jennifer Lawrence and Justin Timberlake, for example. When asked, they claimed that they loved West Village because of its bohemian charm and never-ending entertainment options.
SoHo
Fashion and fashionable celebrities are what you can find in this amazing neighborhood called SoHo. Don't trust us? Well, just ask Jennifer Lawrence and Justin Timberlake what they think about this neighborhood they are currently calling home! And, if you don't trust them, well, ask Prada, Gucci, and Chanel – the high-end fashion brands and the fastest-growing business that are also calling SoHo their home.
Besides fashionable-everything, what celebrities also enjoy in SoHo are trendy restaurants, upscale boutiques, art galleries, and loft apartments.
Moreover, it would be a shame to talk about the celebrities living in New York City without mentioning the celebrities who live there. For instance, Andy Warhol and Jack Kerouac – people who played an important role in American history, also called SoHo home.
Tribeca
If you are a fan of Rober De Niro and Leonardo Di Caprio (who isn't?), you probably know that they are living in Tribeca. If you don't well, know you know. And, you know who else is there – Maria Carey, Meryl Streep, Edward Burns, Jay Z, etc. Yes, Tribeca really is a hub for all those major celebrities.  They are there because of many reasons, but, one reason stands out – the real estate. Namely, in Tribeca, you can find some of the most luxurious penthouses, villas, and mansions.
Tribeca, just like the previously mentioned SoHo, is also a fashionable hot spot. It is a place where you can actually wear that chichi and stylish outfit before the year ends – all the fashion designers and followers are definitely doing that as we speak. But, if you are a 'blend-in' type of person and if fashion is not your thing, in Tribeca, you (as well as all the celebrities) can enjoy arts, museums, galleries, and of course, many restaurants and bars.
Brooklyn
Manhattan is not the only place where celebrities live in New York, no. You can find many of them in Brooklyn too! For instance, Matt Damon, Daniel Craig, Michelle Williams, and many others call Brooklyn their beloved home.
Yes, it is true that Brooklyn was not that popular in the past (among both celebrities and wealthier people), but, as Manhattan became overcrowded with tourists and businessmen, and as Brooklyn became modernized (in many ways), many people without a budget started moving there. So, it can be said that they are the ones to be blamed for the rising costs of everything in Brooklyn.
When we said that Brooklyn became modernized, we truly meant it – this NYC borough has everything you might imagine – from world-class hotels and posh restaurants to upscale stores and one-of-a-kind art galleries.
These are just some of the places where celebrities live in New York. Of course, they can be found anywhere across NYC, but, don't expect to see them running their errands around the city. Yes, they have a life just like you do, and they are doing things just like you do, but, they have to be hidden from the rest of us for their safety-
Meta Description: Want to know where celebrities live in New York City? You have come to the right place – keep on reading to find out.