Ten Greatest Musicians Of All Time
At the moment, there are over 1,200 music genres according to a comprehensive compilation and of course, countless numbers of musicians in the world.
But have you ever wondered who the greatest are? Sit back and keep reading because in this article, I'll be unveiling ten (10) of the greatest musicians the world has ever known and the legacies of whom cannot be wiped out.
For generations, music has always been and will be an indispensable part of the human life, of course, we can't imagine the world devoid of lovely melodies.
All thanks to the legends who has kept the heart of music beating. Amongst them are:
MICHAEL JACKSON – Song Writer, Singer and Dancer
Michael Joseph Jackson or should I say 'the king of pop', was born into the family of Joe and Katherine Jackson on the 29th of August, 1958 in Gary, Indiana, at the United States.
He turned out to be the eighth child out of ten.
Michael began his musical career at a pop group; 'the Jackson 5' where he started performing with four of his brothers at a very tender age.
He had an epic hit in 1979 with his fifth album 'off the wall' which surprisingly made Michael the first solo artist a Top 10 hit, four times from just one album.
Since then, his fame had begin to spread across nations.
But death had its way soon, Michael Jackson died of cardiac arrest on the 25th of June, 2009, in Los Angeles, California.
He lived for just 50 years and his net worth was estimated to be about $500 million.
But with just these few years, he has achieved so much as anyone can achieve in a lifetime.
Michael received several awards, even Guinness awards! Some of which are;
13 Grammy Awards.
Grammy Legend and Grammy Lifetime.
Achievement awards
6 Brit Awards.
A Golden Globe Award.
39 Guinness World Records, which includes the "Most Successful Entertainer of All Time".
THE BEATLES – Rock and Pop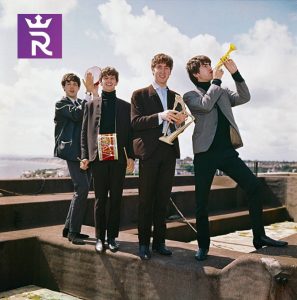 The Beatles is a musical band consisting of three major individuals;
John Lennon (1940-1980)– vocals, rhythm and guitar.
Net worth – about $800 million
Paul McCartney – vocals, rhythm and also guitar.
Net worth – about $1.2 billion, he is apparently the second richest musician in the world!
George Harrison (1943-2001) – lead guitar and vocals.
Net worth- about $400 million
John Lennon, Paul McCartney and George Harrison; the backbones of the Beatles have been termed the most influential band of all time.
They were actively on stage for ten years, 1960 – 1970.
One of their most noticeable album; the 'Revolver'(1966) brought them into limelight.
The rock band was initiated by John Lennon in March 1957 at Liverpool, England where they were called 'the Blackjacks' but subsequently they had their names changed until they came up with 'the Beatles'.
The beetles have been the world's best-selling band in the world, selling over 800 million albums in 2013.
For their achievements, some are:
Just in the United States; they have six Diamond albums, twenty Multi-Platinum albums, six Gold albums and sixteen Platinum albums.
In 2017, the band had twenty number one hit on Billboard Hot 100.
This record has not been broken yet.
The Beatles have sold 178 million units in the United States, no other artists as ever sold this high.
BOB MARLEY – Singer and Song Writer.
Robert Nesta Marley, was a Jamaican artist born on the 6th of February, 1945 in Nile Mile, Saint Ann Parish, British Jamaica.
Truly, great things come from little things, it all started when he and his childhood friend; Neville Livingston, began playing music together for fun at their primary school.
But now in history, Marley is one of the reggae legends the world will never forget.
His musical success cannot be given credit to without the help of his group, 'Bob Marley and the wailers' where they released an album, 'the wailing wailers'.
This album went viral, drawing a lot of attention to the reggae group. In 1974, the group disbanded.
After that, Marley began releasing his own solo album which increased his fame nation wide.
In 1984, his album, 'Legend' was the greatest recognition.
It eventually turned out to be the best-selling reggae album in history!
Sorrow filled the air as the reggae legend died too soon, living for only 36 years.
He died in 1981 owing to a cancerous disease. His net was estimated to be about $130 million.
WHITNEY HOUSTON – Singer, Actress, Model and Film Producer.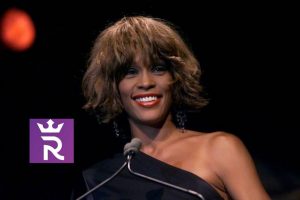 Here's another legend who has proved that what a man can do, a woman can do better.
Whitney Elizabeth Houston was born on the 9th of August, 1963 in Newark, New Jersey, United States.
Houston started as a chorister in her church when she was 11 years.
Because of the amazing singing voice she possessed, Clive Davis signed her into the 'Arista Records' when she was 19 years and so, her musical carrier began.
Between 1985 and 1987, she released two albums, 'Whitney Houston' and 'Whitney' which earned her much recognition.
These albums reached number one on the 'Billboard 200'.
Houston was the first female and also the only artist to hit 'Billboard Hot 100 chart' seven times in a row with her singles.
On the 14th of February, something shocking happened.
Houston was found drowned in a bathtub, where she eventually died.
Report has it that she suffered from a heart disease. Her net worth however was a negative, $20 million.
TUPAC SHAKUR – Rapper, Actor and Song Writer.
Tupac Amaru Shakur was one of the greatest rapper of all time, who has always driven against inequality.
He's life however, portrayed that of a gangster.
Shakur was born on the 16th of June, 1971 in New York, United States.
Sometimes later, he relocated to Los Angeles in a bid to further his music career.
There he released his first ever album, '2pacalyse Now' in 1991.
The album gave him an head start, making his fame spread.
He consistently released albums, selling millions of its copies which in turn placed him in the forefront of his musical carrier.
In 1996, he released his first solo album, 'All eyes on me', which happened to be the last he'll ever release.
Tupac died an untimely death. He was gunned four times in a drive-by shooting in Las Vegas.
He still managed to survive but not for long, he died six days later.
Shakur's net worth has been estimated to be about $200 thousand.
He remains one of the best-selling music artists of all time.
He has sold more than 75 million records across the world.
In 2002, he became a member of the Hip-Hop Hall of Fame.
DIANA ROSS – Singer, Actress and Record Producer.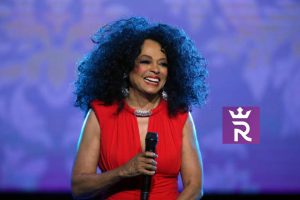 Diana Ross was born in Detroit, Michigan on the 26th of March 1994, the second born in her family.
Her name, Diana, was a mistake. She was originally named Diane by her mother but 'Diana' was mistakenly filled in her birth certificate. But still, her official name remains.
She began her musical career from a vocal group, 'The Supremes', where she was the lead singer.
In 1960, the group's popularity grew, becoming Motown's number one act.
Later in 1970, she left her group, 'The Supremes' and began releasing her singles, which includes 'Touch Me In The Morning', amongst many others which wowed the world at large.
In 1976, the Billboard magazine declared Diana as the "female entertainer of the century".
In 1993, she earned a Guinness World Record, for having the most hits than any other female artist in the charts.
In her career, she had total of 70 hit singles.
As of 2020, her net worth is estimated to be about $250 million.
Madonna – Singer, Songwriter, Actress, Author
Madonna Louise Ciccone, also known as the 'Queen of Pop' was born on the 16th of August, 1958 in Bay City, Michigan, United States.
With the help of her boyfriend , 'Dan Gilroy', She formed her first rock band called 'The breakfast club'.
She performed optimally, making sure the band is always in form.
She sang, played guitar and drums also. In 1980, she left the band and later ventured into a solo act.
She released her debut singles in October, 1982; with the title, 'Everybody' which became an hit in the United States.
She subsequently released other albums in her career with earned her so much fame and recognition.
Some of her achievements are:
Madonna has sold over 300 million records across the globe which certified her as the best-selling female music artist of all time by Guinness World Records!
She holds the record of the most successful solo artists in the Hot 100 chart history according to the Billboard.
Madonna remains the record holder for the most number-one singles by any female artist in Spain, Australia, Canada, United Kingdom and Italy.
She remains the highest-grossing solo touring artist of all time, accumulating $1.4 billion from her concert tickets in the United States.
Currently, as of 2020, her net worth is about $850 million.
BILLIE HOLIDAY – Singer and Actress.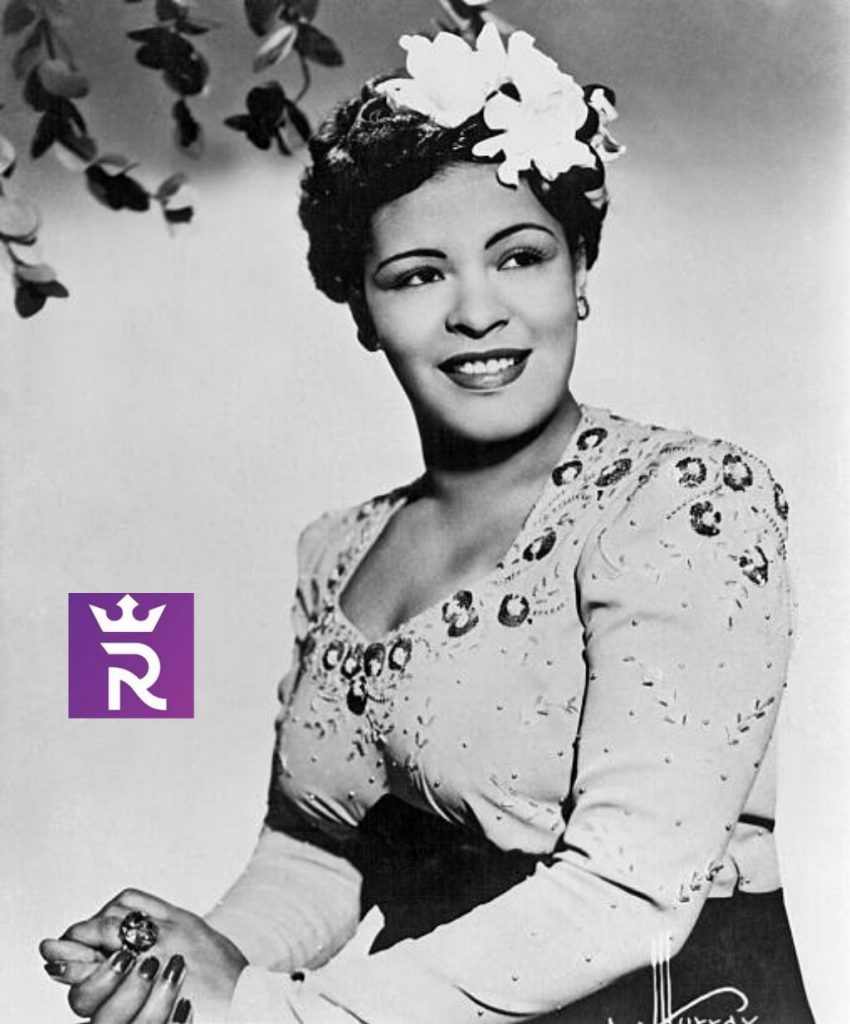 The impact of jazz music cannot be tabled without the mention of this jazz vocalist legend, Eleanora Fagan, a.k.a 'Lady Day'.
Born on the 7th of April, 1915, Philadelphia, Pennsylvania.
Her stage name however remained Billie Holiday.
Growing up was really challenging for Holiday.
She did several menial jobs owing to her poor background and also, she was born out of Wedlock.
Later, she began singing in a night club.
There, a producer, 'John Hammond' loved her voice and her style of music. She signed a recording contract in 1935.
Billie had a collaboration with Teddy Wilson which yielded a hit record "What a Little Moonlight Can Do", it gave much value to jazz music.
Unfortunately, she died on the 17th of July, 1959. She only aged 44. And was active on stage for 26 years.
She died of cirrhosis. Her net worth was estimated to be about $1 million.
Some of her achievements are:
She won four Grammy Awards all of them posthumously, for Best Historical Album.
In 1973, she was inducted into the Grammy Hall of Fame
ELVIS PRISLEY – Singer and Actor.
Elvis Aaron Presley, 'King of Rock and Roll', was an American singer, born on the 8th of January, 1935 in Tupelo, Mississippi there in the United States.
He had a twin brother but he died at birth leaving him the only survival.
Presley had his musical inspiration at his family's church, 'The Assembly of God'.
Since then he became crazy about music.
Before Presley stepped into limelight, he faced a lot of rejection, "You're never going to make it as a singer", Eddie bond said that to him.
But now, he's a musician the world will never forget.
In 1956, He released his debut RCA single, titled 'Heartbreak Hotel' and it was a hit.
He later began appearing on TV series and topping chats which intensified his fame and musical career.
Due to a long period of drug abuse which was detrimental to his health, he died abruptly in 1977.
He lived for only 42 years. Presley's net worth has been estimated to be about $20 million.
Before he died;
He was best-selling solo music artist of all time, Presley was successful in many genres, including pop, country, R&B, and adult contemporary.
He won three Grammy Awards, he also received the Grammy Lifetime Achievement Award at age 36.
Presley holds several records such as the most RIAA certified gold and platinum albums, the most albums charted on the Billboard 200 amongst many others.
In 2018, Presley was posthumously awarded the Presidential Medal of Freedom.
LUDWIG VAN BEETHOVEN- Composer and Pianist.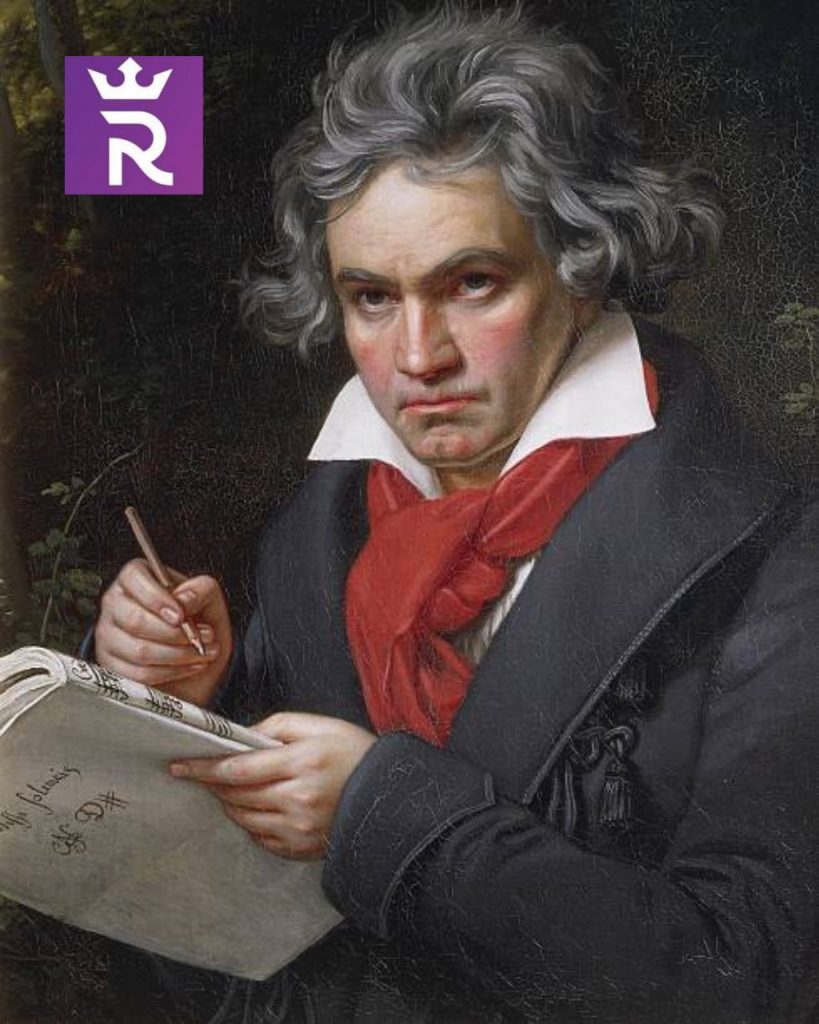 He is one of the oldest musicians and of course, one of the greatest in history.
Ludwig Van Beethoven was a composer and also a pianist born in Bonn, Germany.
Ludwig began his musical career at a render age, his father, who was also his music teacher put him through rigorous music training before he died.
Beethoven developed a reputation as a performer in the salons of the Viennese nobility.
His friend, Nikolaus Simrock would often publish some his compositions.
With time, he became known for his dexterity as a pianist.
Before he died on the 26th of March, 1877 after a long illness, he has achieved a lot such as:
Being widely regarded as the greatest composer who ever lived, because of his uncommon ability to express feeling into music.
Beethoven was also the earliest composer who broke the century's old rules of classical music by writing music in his own unique way
His musical career brought a change in the Sonata form. Also, he was regarded as the pioneer of a new music era.