Here's the decision Premier League made that will affect Chelsea, other teams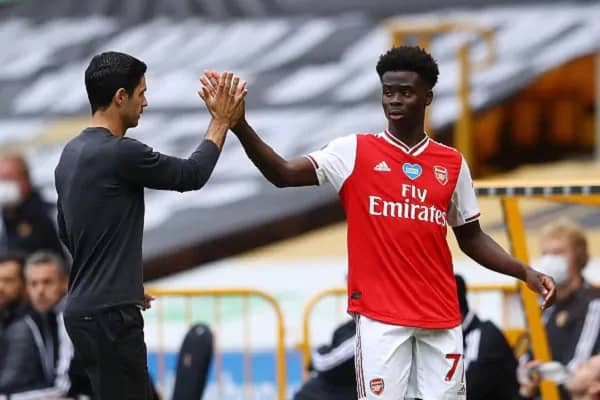 – Premier League will return to three substitutes when the 2020-21 season kicks off
– The English topflight will also scrap the seven players on the bench for the previous five before the pandemic
– Chelsea failed to get a two-thirds majority of the teams to back their proposal adopted
No fewer than three substitutes and seven players on the bench would be allowed when Premier League resumes next campaign.
Reports reveal that the 20 participating clubs held a virtual meeting but they could not reach a consensus among themselves.
The top ten teams were said to have supported Chelsea's appeal to maintain the five-man substitute introduced after the outbreak of coronavirus.
See Also: How much Willian is set to be paid by Arsenal
They were, however, unable to gather a two-thirds majority of the votes needed to make ensure they have the outcome in their favour.
SunSport reports that Aston Villa and the remaining teams in the bottom half of the table opposed the appeal.
The publication further revealed that most of the teams were against going along with five substitutes in a game, while the proposal for a larger bench ended in a stalemate.
Leeds United was among the teams that voted to keep nine players on the bench while est Brom and Fulham were against the idea of five replacements.
1️⃣ Increased use of pitch-side monitors

2️⃣ Three subs per game, seven on the bench

Are you pleased with the latest rule updates ahead of the 2020/21 Premier League season? pic.twitter.com/Zs2XWBeg9P

— Football on BT Sport #Club2020 (@btsportfootball) August 6, 2020
According to the laws of the league, not less than 14 teams must vote in favour of a decision before it can be upheld.
The Sun reveals that when Chelsea proposed the rules in June, about 16 clubs backed them up with just four others voting against the appeals.
But Dean Smith's was said to have condemned the idea when football resumed two months back, saying it will only favour the big six teams, and that appeared to have convinced other clubs.
BREAKING: Premier League clubs vote against 5 subs to be used next season.

It will now return to a maximum of 3.

📻 Listen → https://t.co/VJgUHnqdM1 pic.twitter.com/rsE8LAZdIv

— talkSPORT (@talkSPORT) August 6, 2020
Meanwhile, none of the clubs was said to have made a move against scrapping of VAR in spite of suggestions that might happen.
Also Check Out: Chelsea eye world record move for Atletico Madrid star as West Ham refuses to sell Declan Rice.