Instant Liquidity: Top 3 Assets To Temporarily Store Money
The financial market has a wide range of significant investment opportunities, but they all have their respective terms and restrictions. The short-term investment market is a viable alternative for many, and this is because it eliminates most of these restrictions, allowing immediate liquidity and less risk for investors. This article highlights the top three assets investors can put their money on and easily flip for good profits.
The Rudiments Of Liquid Assets 
Liquidity in the financial market is necessary, and it's one of the easiest ways to avoid risky ventures. Liquid assets can be easily converted into cash or cash equivalents quickly. They are considered liquid because they are equivalent to having cash at hand and do not come with rigorous or lengthy processes involved in the cases of illiquid commodities. 
Ventures like trading forex, bonds, stocks, and certificate of deposits (CDs) are considered highly liquid because they can be easily converted to cash in the short term and are still profitable to investors. On the flip side, investments like real estate might take longer before they can be sold off or exchanged for cash. Hence, they are considered illiquid. 
Some factors exist for a liquid asset to be considered liquid, and the major one is that it must be in an established market with large numbers of readily available buyers. Other factors include the ease of ownership transfer and the level of security in these processes. 
Top 3 Assets for Immediate Liquidity 
Liquid assets are also considered short-term investments, with their major selling point being the offer of instant liquidity. In this case, the top three popular commodities are certificates of deposits, marketable securities, and money market accounts. 
Certificate Of Deposits (CDs)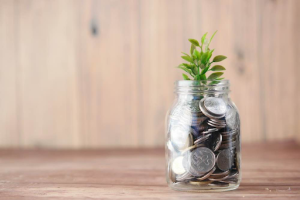 Certificates of deposits are accessible short-term investment opportunities that are also safe and reliable. Unlike other highly volatile assets with a high-risk threshold, CDs are deposits banks offer, making them more credible and trustworthy. They have a typically high-interest rate for investors and a flexible period ranging from about three months to over five years. 
CDs are more conservative and assure good yields with each passing time a deposit is made. With a CD, you can make a one-time deposit and lock up your cash while the interest grows. It also allows the flexibility of not locking up your savings in emergencies. There are no-penalty CD options that allow for easy withdrawals at the time of your convenience. 
Marketable Securities
Marketable securities are highly liquid assets easily purchased, sold, or exchanged for cash. Examples of this asset class include stocks, bonds, and mutual funds. The stocks, bonds, and forex trading market is highly liquid as it is well established, with a large audience base of readily available buyers and traders. 
With effective forex trading tools, analysis, and advanced charts, traders and investors can easily navigate the market and make the best of their investments. With these tools, traders and investors have all they need to trade smarter, get in and out of the market quickly, and avoid volatility and risks. The stocks and forex trading market have existed for a long time, and their reliability makes them a valuable asset for investors and traders. 
Money Market Accounts (MMAs)
Money market accounts (MMAs) are another highly preferred short-term investment category with high liquidity. They differ significantly from other investments because they come with higher interest rates not typically found with other bank accounts. MMAs come with the key benefits of saving accounts and the perks of a checking account, such as interest, debit cards, and check-writing. 
With MMAs, individuals can earn interest rates on their savings and easily withdraw at their preferred time. Like CDs, it comes with a high level of security, making it less risky and volatile compared to other options like real estate and cryptocurrencies. The debit cards on MMAs boost liquidity through easy deposits, withdrawals, and cash exchange. 
MMAs have relatively high-interest rates. FDIC data shows that the prevailing national average interest rate for money market accounts is 0.23% APY for balances under $100,000. In addition, several online banks and credit unions give money market accounts with 3% or higher interest rates. 
Final Thoughts
Liquid assets are a viable alternative for individuals looking to reduce risk and maximize their gains. It could also be an avenue to get in quick on some opportunities and gather money over a short period. The alternatives in this area are endless, and there are several more options to consider in making better investment choices. However, the three listed above are perfect points to start and build towards financial sustainability. These are relatively accessible investment opportunities with few risks or restrictions on investment duration and capital needed to start.