(Watch Video) Man Utd search for Jadon Sancho alternatives because Borussia Dortmund make brutal demand
Manchester United and Borussia Dortmund's negotiations over Jadon Sancho has reportedly hit a 'snag' because of the German club's brutal demands. A £108million price tag has been slapped on the England international and any less will not be accepted.
Dortmund had told their Premier League rivals that they were willing to accept a package which included paying in instalments.
However, the Bundesliga side have brutally requested £90million up front with the remaining £18m spread over the coming years, according to Sky Sports.
ALSO CHECK OUT: Jorge Mendes is trying to persuade Real Madrid ace to accept Man United's offer
United were hoping to fund a move for Sancho by initially putting down £50m and the rest of the balance would be tied up in performance related add-ons, appearance clauses and instalments.
A deadline of August 10 was set as Dortmund jet off to Switzerland for their pre-season training camp next week.
Sancho is expected to have a seat on the plane which will make Lucien Favre's side less inclined to sell their attacker.
Sky Sports add that United have already begun searching for alternative right wingers and they become less confident of striking a deal with Dortmund.
Ole Gunnar Solskjaer has been linked with a move for out-of-contract Chelsea star Willian but the Brazilian has since agreed a contract with Arsenal.
Whoever United go for will likely be a cheaper option so they can return for Sancho next summer.
The Red Devils missing out on Sancho will be music to the ears of club legend Paul Scholes, who thinks Ole Gunnar Solskjaer should prioritise signing a striker instead.
Scholes said: "Don't get me wrong Sancho is a top-quality footballer, I think he would improve any team in world football, and I am talking Liverpool, Man City, Barcelona, Real Madrid, he would improve all of them.
"His stats say that he is a goalscorer, he will make and score lots of goals, and there is no doubt he would be a big asset to the team.
ALSO READ:Man United are absolutely right in throwing away 19-year-old starlet for £1m and here's why
"I just think we already have three forwards or wide men/centre forwards that are very similar to Sancho, possibly not quite as good as him, but potentially I think they could be.
"But I think if that is Harry Kane you are talking about, I would be more desperate to sign him than Sancho at this stage, although don't get me wrong as I said Sancho is a top-quality footballer.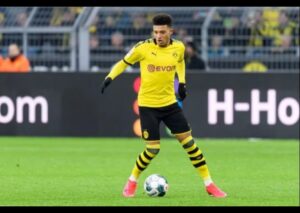 "I just think United need a centre forward, a real No 9 a real goalscorer, and Harry Kane would be that man for me.
"But you also have to think what does Ole want because it doesn't seem like he wants that type of centre forward at the minute."